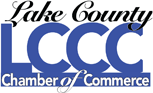 (707) 263-5092
(866) 525-3767
875 Lakeport Blvd.
Lakeport, CA 95453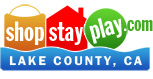 Stay Informed!
Destinations Magazine-Official Lake County Visitor Guide 2015
Get your Guide to Lake County! You can print out 1 page or the entire magazine. You'll find great stories, maps, events, places to shop, stay & play, dining directory & lodging directory, Lake County Chamber Member Directory & more. Check it out!
2015 Destinations For All Seasons ~ Guide To Lake County

New Members to the Chamber Since Destination Printing
We have an emailable version of Destinations, please email info@lakecochamber.com and we'll be happy to send it to you.
Celebrating Over 70 years of Service to our Communities
Mission Statement: To promote the economic vitality and prosperity of our region.
Vision Statement: The Chamber will be the catalyst in transforming the region into an attractive and inviting destination for business and a great quality of life.
Lake County Cleanest Air In The Nation-3 Years in a Row
Lake County has complied with rigorous California standards for 25 consecutive years. No other Air District in California can match that record.
More

Mandatory Quagga/Zebra Mussel Sticker Program in Effect for Lake County
Places to launch your boat once you get your Quagga Sticker are:
December 25, 2014: Clear Lake has great opportunities for water recreation! All public launch ramps are open at this time due to recent rainfall.
Note: Redbud Park in Clearlake was closed as of October 29, 2014 for renovation, as of December 25th one ramp at Redbud Park has been re-opened for public access.
Quagga Mussel Application 2015 (The form is a revised form as of May 2012) Please download and complete application & take it to any Quagga Mussel Screening location in Lake County. If you come to the Lake County Chamber Office, we have the forms, no need to download them. Remember, residents of Lake County must get a 2015 Quagga Mussel Sticker for their vessel, before entering any body of water in Lake County. Visitors must have a current month sticker before launching a vessel. All boats must have current sticker. The one the State of California issued is not part of the Quagga Mussel program for Lake County. We have 2015 Resident Quagga Mussel Stickers.
www.co.lake.ca.us/mussels Click here for locations to obtain stickers www.ProtectYourWaters.net
More

New Biking Trail Maps, Kayak Waterway & Konocti Wright's Peak Summit Trail Maps
For Kayak Waterway Trail Maps and the Konocti Wright Peak Summit Trail & the 1st Vineyard Walking Trail Map and the brand new bicycle maps please visit www.konoctitrails.com. or click here for links to each printable maps.
Also available at the Chamber office at Vista Point in Lakeport & The Visitor Center in Lucerne.
More

Current News
Chamber Blog
Posted on 9/15/2015

Posted on 9/11/2015
Member of the Month
Applications and Other Resources
Calendar Your Event
Ribbon Cuttings & Mixers
Member
Appreciation
Mixer
Hosted by the
Chamber Board of Directors
Wednesday, August 19, 2015
5:30 ~ 7:30PM
Chamber Office at Vista Point
875 Lakeport Blvd. Lakeport
Bring your Business Card for the Member of the Month Drawing
AND for Networking with other members
---
Check Out the Youtube Videos about Mt. Konocti